Telling Your Story Like Never Before
We help brands confront negative feedback with swift, effective communication strategies.
Crisis Management Strategy
When a brand receives a flood of negative comments and complaints, it can feel impossible to turn things around. However, with the right crisis management strategy in place, it is possible to handle overwhelming complaints and come out on top. Our communication solutions include clear, actionable steps for managing a crisis, from assessing the situation to drafting powerful responses. By staying calm and focusing on a clear strategy, brands can turn a negative situation into a new outcome.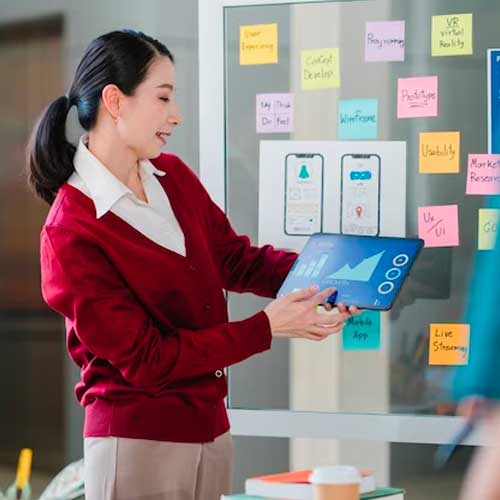 Effective communication is all about telling a compelling story – and in the digital age, that story is often driven by data. Our communication solutions use analytics and data visualization to create stories that connect with your audience and drive engagement. From market research to social media monitoring, we help brands identify the data that matters most and use it to craft a narrative that resonates.
With our communication solutions, we enable you to develop your story quickly and respond fast. Our approach is data-driven and audience-centered, ensuring that your stories resonate with your target market. Our focus on clear messaging and concise storytelling helps your brand communicate effectively.
Social Media and Technology
Today's consumers are more connected than ever before – which makes social media and technology essential to effective communication. Our communication solutions use cutting-edge tools and platforms to help brands connect with consumers where they are, whether that's on Facebook, Instagram, or another social media platform. By leveraging technology and social media, we help brands create meaningful connections that drive engagement, build loyalty, and deliver results.
You'll Get More Than Expected with Posgi
Your Dedicated Account Manager at Posgi
Get a dedicated account manager to assist you with your digital marketing needs.
Unlock Your Business Potential with Opportunity Analysis
Let our team analyze and identify opportunities to improve your communication efforts.
Stay Informed with Regular Reports
We provide frequent reports, so you are always updated on the progress of your communication campaigns.
Join Posgi today and experience how we move agile to deliver digital solutions that drive results. Let's work together for your success!