Delivering Exceptional Corporate Videos in Malaysia
At Posgi, we understand the value of corporate videos in today's digital age. A corporate video is an essential tool for promoting your business, profiling your brand, and driving your message across to your target audience
Corporate Video Production Services
Our service includes a range of video production services that can help you showcase your business in the best light. We offer professional video production, drone videography, animation, and multimedia services that can be tailored to fit your specific needs.
Brand Videos
Our brand videos are designed to tell the story of your business and build a connection with your target audience. We create powerful brand videos that not only promote your business but also establish your brand's identity in the marketplace.
Promotional Videos
Our promotional videos are designed to showcase your brand, products, and services in the most effective way possible. We work closely with you to understand your business goals and create a video that will capture your target audience's attention.
Training Videos
Our training videos are tailored to your organization's needs and can be used to train employees on various topics. We create videos that are engaging, informative, and easy to understand, ensuring that your employees receive the training they need to perform their jobs effectively.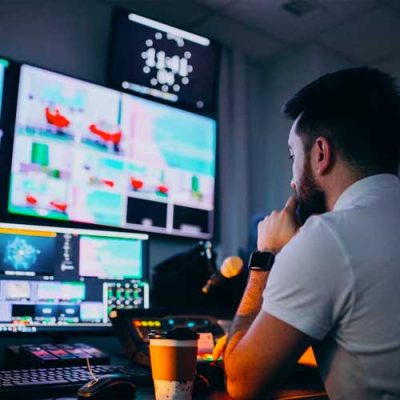 Why Choose Posgi for your Corporate Video Production?
At Posgi, we are committed to providing our clients with the best corporate video production services. Our team of professionals has years of experience in the industry and is well-equipped to handle any project, regardless of scope or complexity. We use the latest technology and techniques to create videos that are engaging, informative, and effective.
What Our Clients Say
Posgi has help us generating 700% sales growth within 7 days of running Google Ads! I started with Posgi during MCO period, he has done technical set up, understand my marketing plan and help running Ads campaign, crafting Google Ads, giving prompt advise in adding more products and amend wording while ads is running. Once we added more products, sales start running in! His knowledge in using the right strategies work EXCELLENT for us!
Belle, Florism De Art
Thanks to Posgi for your service on Facebook ads for my company. Averagely I have enquiry each day for my carpet. Now I need to hire someone to assist me in my business execution.
Adeline Liong, Business Owner, Maple Decor
My experience of working with Posgi is a very pleasant one. On top of being proficient and efficient, they are also very easy to work with. I would definitely recommend Posgi.
Allen Tien, Professional Photographer, Allen Tien Photography
Previous
Next
Partner with Posgi for Your Next Corporate Video Production
We are dedicated to ensuring that our clients receive the best video production services possible and would be honored to be your next corporate video production partner.