Search Engine Marketing
Boost your online presence with our Search Engine Marketing service. Advertise on #1 Search Engine in Malaysia.
Get Started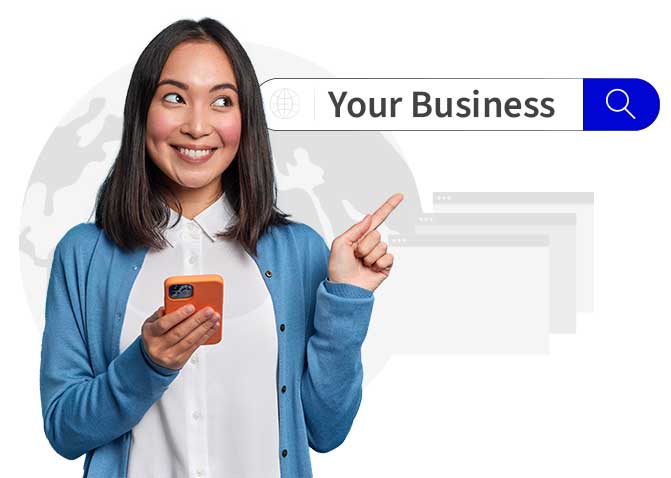 Boost Your Business with Posgi's SEM
SEM helps businesses to advertise their products or services on search engine results pages. As Malaysians rely heavily on search engines to find answers, it's crucial that your brand appears when they search for your products. At Posgi, we offer SEM services that can help you to achieve this. Our team of experts can help you to optimize your ads, target the right audience, and improve your ROI. Let us help you to reach your potential customers and grow your business through effective SEM strategies.
Increase Awareness
Let your brand reach out to highly potential customers who are interested in your products.
Increase Website Traffic
Promote your products and drive people to your website.
Generate Leads
Let your audience send their inquiries when you run a campaign on search engine.
How can Posgi's SEM service benefit your business?
At Posgi, we help businesses in Malaysia reach their target audience by advertising on the #1 search engine. We recognize that Malaysians often turn to search engines when looking for information, so it's essential that your brand appears when they search for your products. Let us help you get in front of your target customers and drive more traffic to your website.
Our Approach to SEM
Result-focused
We strive to create campaigns that deliver measurable results for our clients, using the latest tools and technologies to optimize performance and drive conversions.
Data-driven
We rely on extensive research and analysis of consumer behavior and search trends to create customized strategies that maximize your online presence and drive results.
Holistic
We look at the big picture and consider all aspects of your business. This allows us to create a comprehensive strategy that not only drives traffic but also improves your overall business performance.
What Our Clients Say
Posgi has help us generating 700% sales growth within 7 days of running Google Ads! I started with Posgi during MCO period, he has done technical set up, understand my marketing plan and help running Ads campaign, crafting Google Ads, giving prompt advise in adding more products and amend wording while ads is running. Once we added more products, sales start running in! His knowledge in using the right strategies work EXCELLENT for us!
Belle, Florism De Art
Thanks to Posgi for your service on Facebook ads for my company. Averagely I have enquiry each day for my carpet. Now I need to hire someone to assist me in my business execution.
Adeline Liong, Business Owner, Maple Decor
My experience of working with Posgi is a very pleasant one. On top of being proficient and efficient, they are also very easy to work with. I would definitely recommend Posgi.
Allen Tien, Professional Photographer, Allen Tien Photography
Previous
Next
Answers to Your Top Questions
Ready to drive more traffic to your website?