Video Marketing Service in Malaysia
Engage and Connect with Your Audience
Grow Your Brand and Achieve Your Marketing Goals with Video. Leverage Consumer Preference to Maximize Your ROI!
Enhancing Your Communication Strategy with Video
Over the last few years, video has become a critical component of digital marketing strategies. With the rise of live streaming and new social media formats, video has evolved from basic animations to compelling and interactive experiences. Today, the average person watches 1.5 hours of video each day, and 81% of individuals have purchased a product after watching a video. According to recent studies, 76% of marketers say that video has helped their company increase sales. It's no surprise then, that video marketing has become an essential tool for marketers who need to attract and retain their target audience's attention. Video on social media platforms such as YouTube and TikTok provides an opportunity to leverage massive audiences and monetize attention. It's clear that video-first marketing is the way forward for any business looking to stay competitive in today's ever-evolving digital landscape.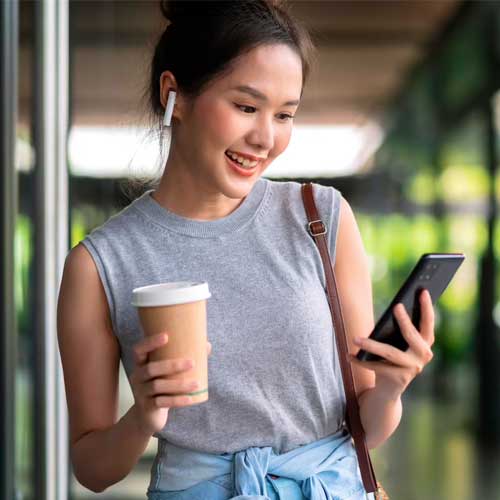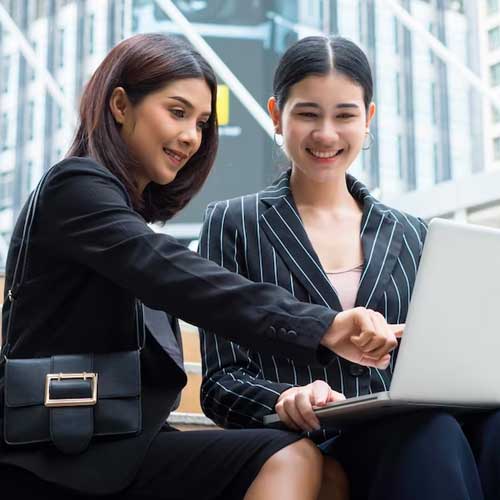 Riding the Wave of Video Advertising
In today's fast-paced, technology-driven world, videos have become a vital part of marketing strategies. Consumers prefer videos because they're easy to understand, entertaining, and more engaging. In fact, social videos generate 12 times more shares than text and images combined. Videos also provide a higher return on investment (ROI) through various channels. They're easily accessible to anyone with internet access to watch and produce. By incorporating videos in your marketing plan, you can increase your brand's awareness and improve your return on investment.
Using Video in Your Marketing Strategy
You now know how important video is to the sales process, let's look at the interesting ways you can use it in your marketing strategy.
We create engaging and professional corporate videos that showcase your brand's values, highlight your products or services, and effectively communicate your message to target audiences.
We create captivating ad videos that grab attention, build brand awareness, and drive conversions. We combine creative storytelling with strategic messaging to deliver impactful advertising campaigns.
We develop high-quality e-learning videos that make complex concepts easy to understand. Our educational videos use visual aids, animations, and interactive elements to provide an engaging and effective learning experience for all users.
We produce compelling social media videos that capture attention, generate buzz, and drive engagement. Our videos are tailored to specific platforms and designed to drive traffic, increase brand visibility, and create meaningful connections with your target audience.
The Power of Video
To inform and educate
Videos help customers to understand products as the choice is too wide in the marketplace. Buyers today do a quick internet search to find the best product in their neighborhood or even in the world. They will then proceed to order it online. Marketers need to approach audiences with a value-based offer instead of a sale. Videos give customers a close-up look at a product or service.
Staying Competitive
Videos are ideal for getting all sorts of messages out there. A brief, interesting video can educate people on your particular product. By using storytelling and unique types of media you can easily catch people's attention and hold it while they are entertained.
Getting Personal
Brand's messages are more personal now than before. Your videos help your brand to build trusting relationships with your customers. Provide an experience where your videos speak to them as in they walk in to your store.
Boosting Conversions
Consumers who see a product in action via an explainer video will buy it. Landing pages are great places to place videos. A video is great for conversions on websites as they keep people around for long enough to look around on the site.
Contribute to Search Engine Optimisation (SEO)
Search engines love videos because they consider them as high-quality content. Using videos in various types of content as well as on your main web pages can work wonders for your SEO as long as they incorporate the right keywords.
What Did Our Clients Say?
Our members are raving about the quality of the videos & just as importantly our team can't stop talking about how caring & professional the team was with them during the shooting of the videos. Posgi team's patience, advice & guidance were exemplary.
David Jackson, Country Manager, Exfuze Malaysia
My sales team has been using video to show some customers. I've even impressed a customer so much he wanted to know how he could do it for his company.
Kevin Wong, Country Manager, Nordson Malaysia
Frequently Asked Questions
Grow Your Business with Video Marketing